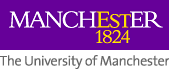 School of Social Sciences - Sustainable Consumption Institute - PhD Studentships 2014
Type of award
Principal investigator
Managing department
School of Social Sciences
Value
Annual maintaenance stipend - £13,863
£1000 for research and conference expenses.
Award is subject to final confirmation and amounts may change.
Specified use
The studentships will need to be closely aligned with the research agenda and on-going activities of the SCI, and so will focus on one or more of the following areas;
Everyday Practices; Understanding consumer choices, habits and routines, and how they can become more sustainable.

Innovation; Accelerating sustainable innovation in products, services and systems.

Visions and Politics; Exploring alternative framings of sustainable consumption and the politics underpinning them.

Evidence; Developing novel methodologies to advance the evidence base on sustainable consumption.
Tenable period
Continuation of award
Continuation of the award is subject to satisfactory progress.
Number available
Fund provider
Level(s) of study
This funding is available to students undertaking the following types of study:
Allowed study options
This funding is available to students undertaking the following modes of study:
Subject restrictions
This funding is available in all subject areas across the University.
Academic requirements
Minimum Merit (or overseas equivalent), including a minimum 60% course work average (with no mark below 50%) and a dissertation mark minimum of 60% in a relevant social science discipline.
Preference will be given to those candidates whose Masters degree involves a significant element of social science research methods training, and those who performed at distinction level (70% or higher) or equivalent.
Nationality restrictions
This funding is available to all nationalities.
Application procedure
Applicants should email david.evans-2@manchester.ac.uk a full CV together with a covering letter and either a research proposal (for their own project) or personal statement (if applying for a specified project). The successful candidate will be required to submit a full University of Manchester on-line application , plus supporting documents (two academic references and degree transripts) to fulfill the normal admissions requirements for the Discipline/School for which they will be based.
Selection body
SCI/School of Social Sciences
Closing date
Decision date
Additional information
Successful candidates will be funded by the SCI, supervised by at least one member of SCI research staff and located within a host School. The exact location of the studentship will depend on the applicant's project, their interests and their supervisor. We anticipate that most candidates will be based in either the School of Social Sciences (SoSS) or the Manchester Business School (MBS).
Twittear